Personalized Wedding Ceremonies
Ceremonies that are Spiritual, not Religious, Interfaith and Inter-spiritual Ceremonies
Congratulations on your upcoming wedding!
We love to welcome wedding couples, your friends and families, to hold your wedding in our beautiful historic, chapel.
We welcome all couples to our sanctuary. Our inclusive tradition celebrates many paths to truth. We do not have a set liturgy for marriage ceremonies. Instead, we work with you to design a ceremony that reflects and celebrates who you are as individuals and as a couple.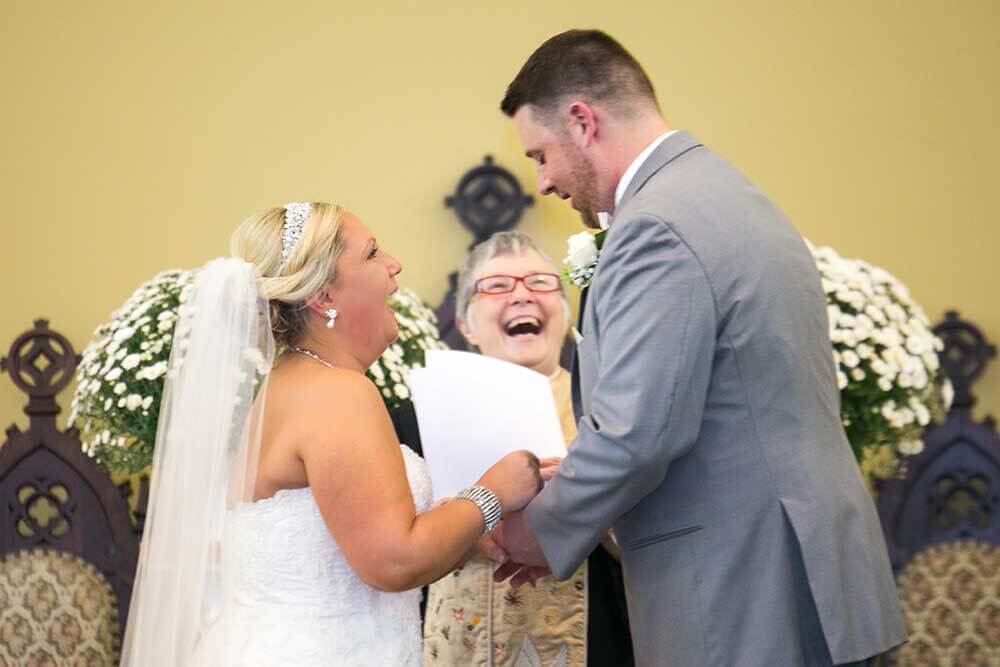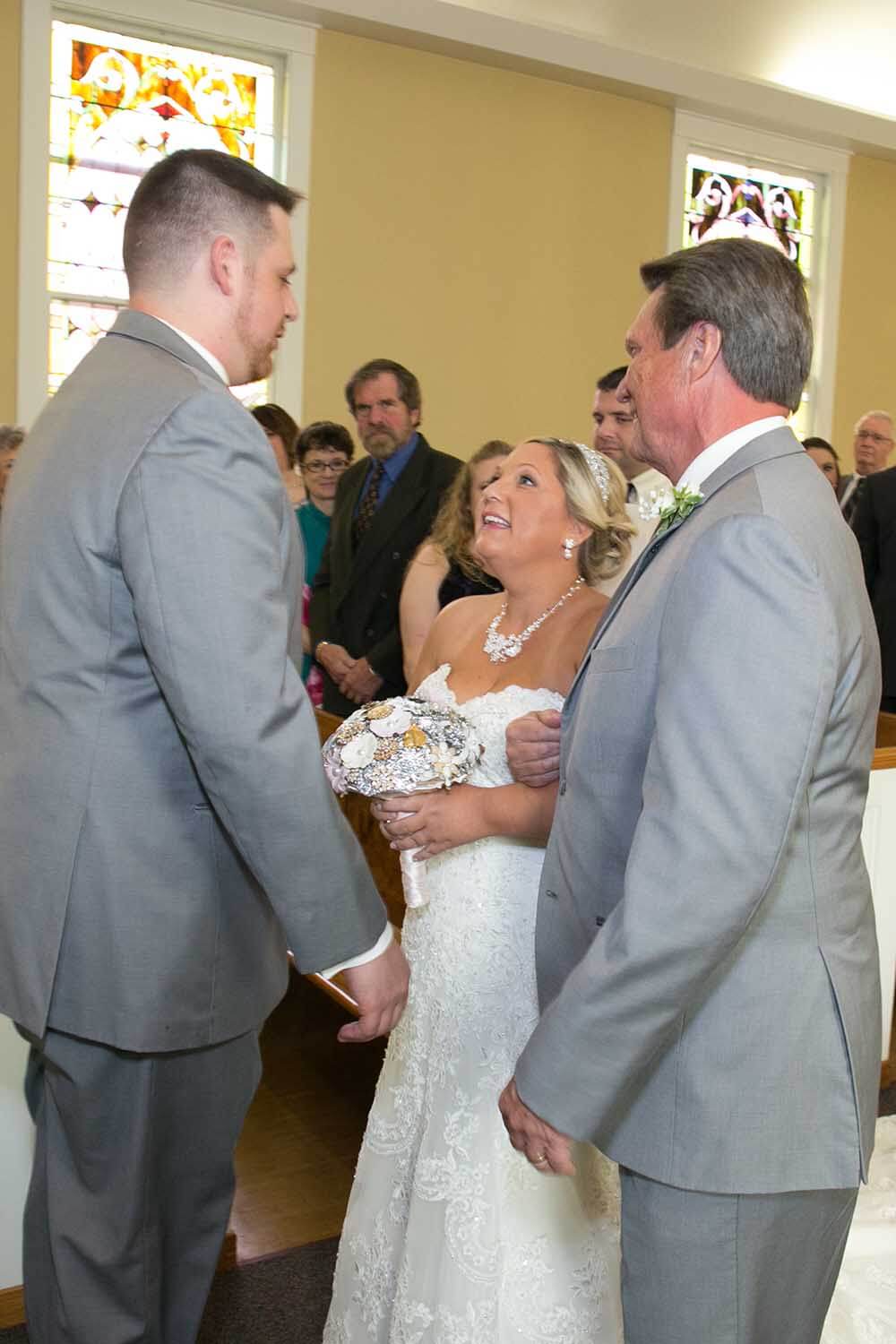 Same-sex Ceremonies
We celebrate marriage equality as a civil right. We welcome all couples to our sanctuary.
Interfaith Ceremonies
We welcome and celebrate the spiritual paths of atheists, agnostics, Buddhists, mystics, Pagans, Christians, Jews, Muslims, Sikhs.
We work with you to create an interfaith or inter-spiritual ceremony that honors your families' traditions while expressing who you are today and who you hope to become in your marriage.
Our Facility
Olmsted UU offers a beautiful, historic, clapboard chapel. The chapel accommodates 75-100 guests. The reception hall accommodates 60-80 guests. We also offer a full-service kitchen.
To find availability and rental cost, please visit the rental page or contact our office manager: office@olmsteduu.org.
Musicians
Our office manager will provide names of local musicians you may hire. The standard honorarium for a pianist without a rehearsal is $150.
Working with Our Minister
Our minister, Mary Grigolia, is available to work with you to create a ceremony that reflects you and meets your needs. Here's a note from Mary:
"I really enjoy doing personalized wedding ceremonies. We meet three times, face-to-face or by phone, FaceTime, Zoom or Skype. In the first session, we get to know each other. I give you a one-page questionnaire for our second session. At that session, you share your responses and we explore possibilities for your ceremony. I give you two planning packets. At our third meeting, we bring the ceremony into focus and define the questions remaining to be answered. It's a fun and meaningful process. I am also available for premarital counseling and can provide referrals for in-depth work. My fee for a wedding and rehearsal is $450 for non-members ($400 without a rehearsal). Please email me to set up a meeting or for more information: minister@olmsteduu.org."